Save with Fuel Perks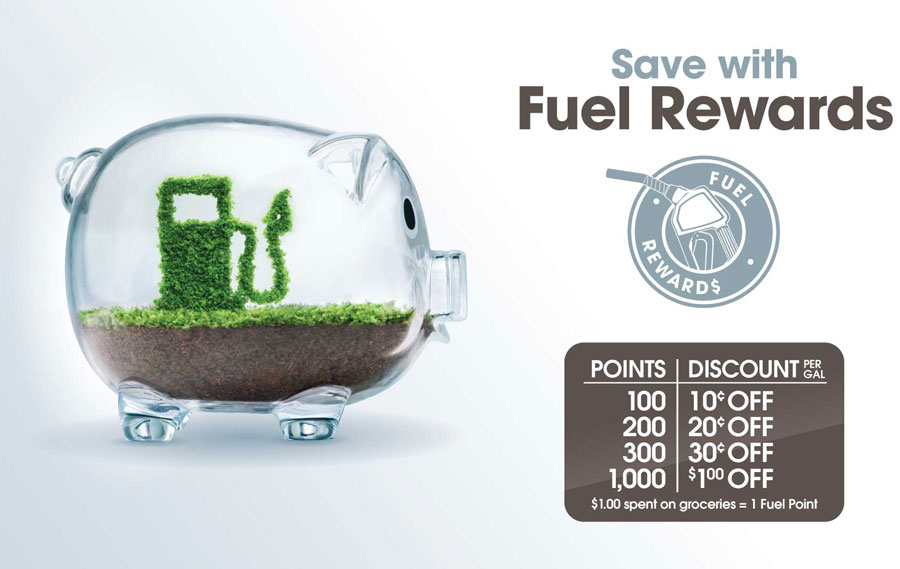 Earn up to $1.00 off per gallon of gas, just for shopping with us.
Enrollment
There are three easy ways to enroll in Fuel Perks:
Current Perks Members
Log into your account here

Select fuel under the Perks dropdown

Download/Log into the Macey's app

Visit My Account and select fuel under the Perks dropdown

Visit the service desk and ask to be enrolled in fuel Perks
New Perks Members
Sign up for an account here

Select fuel under the Perks dropdown
Please note: by enrolling for Fuel Perks, you will no longer be eligible to receive a wallet credit at the end of each month.
Earn points
Each time you shop, provide your Perks phone number at the lane. You will earn one point for every $1.00 you spend on groceries*. For every 100 points earned, you will receive 10 cents off per gallon.
*Points are not earned on alcohol, tobacco, stamps, money orders, gift cards and other non-revenue items. A maximum of 1,000 points can be earned on prescriptions each month, insurance restrictions apply.
Redeeming your Fuel Discount
Once you reach 100 points, the points will automatically be removed from your account and converted into a 10¢ fuel discount. This discount can then be used at the fuel center by simply entering your Perks phone number. On the pump, select the amount of fuel discount you would like to use, up to $1.00. Your discount is good for one fuel purchase, up to 35 gallons.
Point and Discount Expiration
Your fuel discounts will remain valid until used or until the last day of the following month from when they were earned. For example: On November 1, you reach 100 points, earning a 10¢ fuel discount. This discount will remain valid until December 31 or until it is used. If you earn less than 100 points, they will expire at the end of the month.
Fuel Perks Locations
Fuel discount and card is available for use at the following locations:
*Redeem your fuel rewards for Macey's Spanish Fork at our Fresh Market Spanish Fork Fuel Xpress.